Recycling
Special Note regarding recent changes to the recycling process from City of Rock Hill


Based on feedback from our recycling partner, Pratt Industries

Only Cardboard will go in the

RED

dumpster as of 1/29/19.
Please put all paper (magazines, junk mail, construction paper, office paper, newsprint, etc.) in the BLUE corrugated dumpster.
All other recycling will still go in the BLUE roll carts.
Plastic bags, including Zip Lock bags, will no longer be recyclable.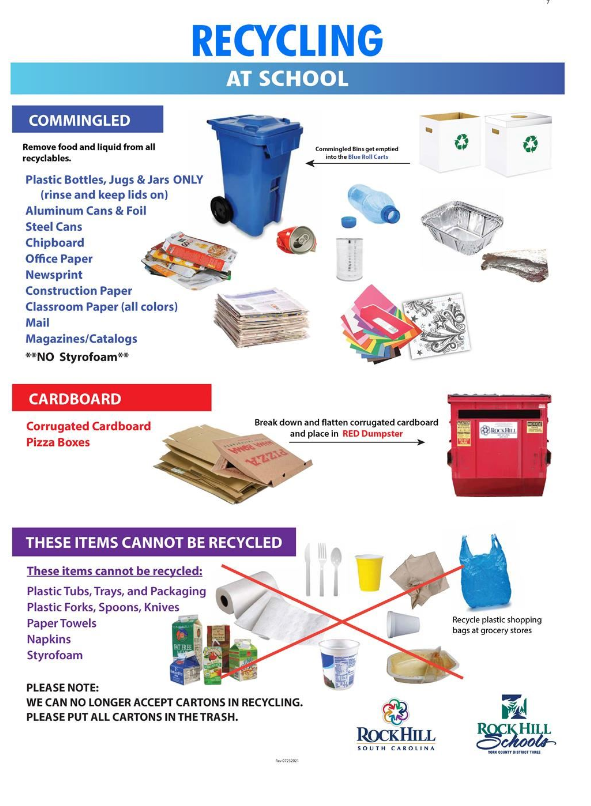 WASTE MANAGEMENT RESOURCES
Contact Us
Custodial Zone Managers

Craig Bailey (803)-372-7183

Frankie Broome (803)-372-7640

Mikey Tucker (803)-372-7960