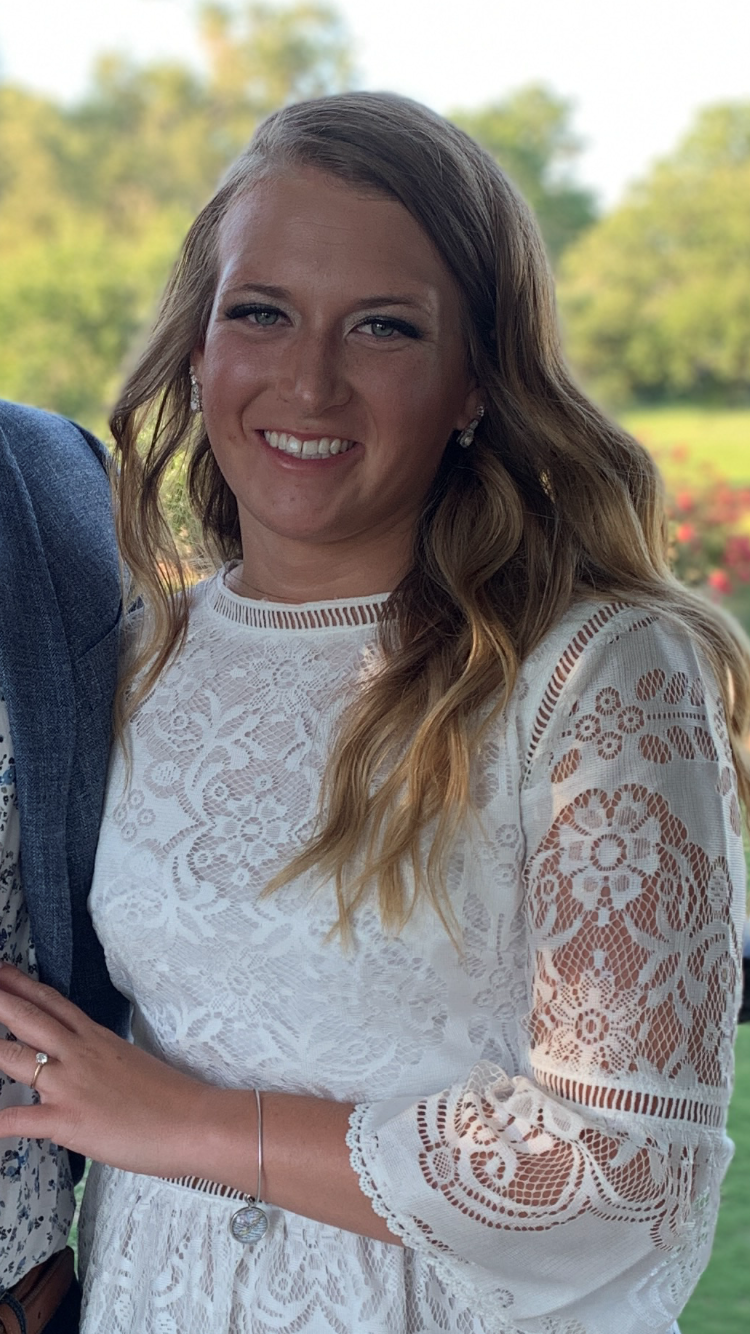 Phone: 803-981-1450
Email:
Degrees and Certifications:
Degrees: Bachelors of Science in Middle Level Education with concentrations in Mathematics and Social Studies from Winthrop University Endorsements: Gifted and Talented Education Read to Succeed
Mrs.

Kayla Poe

All About Me:

My name is Kayla Haverlock Poe. I just recently graduated from Winthrop University with a Major in Middle Level Education with a concentration in both Social Studies and Mathematics. I was born and raised right here in Rock Hill, SC and will forever stay here. I am married to my high school sweetheart, who I met at Northwestern High School (Go Trojans!), and we have three fur babies: Heidi (Great Pyrenees), Holly (Miniature Schnauzer), and Huck (Newfoundland).

I have always known I wanted to be a teacher. In elementary school my sisters and I would come home from school to play school. I would of course be the teacher, giving lessons, grading papers, and giving them homework. I always thought I wanted to be an elementary school teacher, but then in high school I took teacher cadets where I was placed in a third grade classroom and then did a semester internship the following semester in first grade and knew elementary was not for me. This led me to enroll in the Middle Level Program at Winthrop in the Fall of 2015. I completed the second half of my Senior Internship for Winthrop here at Sullivan in an Eighth Grade Social Studies class, and I loved it! Now, I am starting my first year of teaching here at Sullivan, as an Eighth Grade Algebra 1 and Pre-Algebra teacher!

Learner Profile:

The IB Learner Profile Characteristic that represents me the most would have to be a Thinker. I think this has to do with my love for math. For me math is a puzzle, it's about finding the missing piece or finding the pattern and then applying that pattern to the problem. My goal is for the students to look at math in this aspect and to use their own problem solving skills to determine the solution and not depend on someone to supply that information for them.