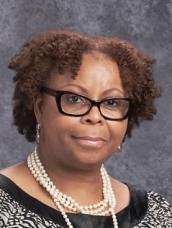 Phone: 803-981-1200
Email:
Degrees and Certifications:
Bachelor of Science in Business Administration with a concentration in Information Technology
Debra C. Barnette

I am a Business Education Teacher. For 16 years, I have taught 9th-12th graders of various levels in my Integrated Business Applications I, Programming I, Programming II and Web Page Design classes. Prior to teaching I worked as a Product Safety Assistant for an area chemical company.

My love for my career began at a young age while teaching my younger brother during playtime. I have received professional training and mentoring from previous State Teacher of the Year recipients Bryan Coburn and Patti Tate as well as Rock Hill School District Three's Teacher of the Year Rachel Glibbery. Additionally, I received recognition by my principal, James Blake, as one of Rock Hill School District Three's Distinguished Climbers.

I am an active member of the Alpha Kappa Alpha Sorority, Inc., Eta Alpha Omega Chapter in Rock Hill, SC. I am a member of a local baptist church where I serve as one of the Media & Technology Coordinators. I enjoy being with my husband and son as well as my family and friends. Traveling and shopping are personal passions of mine.

Above all, I believe that educating children should be fun and engaging. I strongly believe that every child can learn, but at different paces, styles and levels. I actively practice peer teaching and am not afraid to learn from my students. I love my job and love seeing the "I got it" excitement in my students.