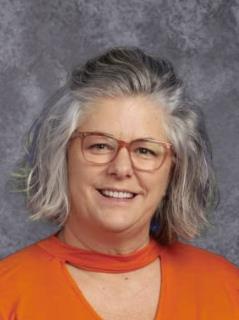 Phone: 803-981-1200
Email:
Degrees and Certifications:
MEd, WGU (Utah), English Language Learners BS, USC (Coastal), Physical Education/Health BS, Wheaton College (Illinois), Exercise Physiology, Cardiovascular Dynamics Certifications: Secondary Mathematics ESOL, K-12 Online Teaching, K-12 Literacy Coach, K-12 Physical Education, K-12 Health, K-12 Elementary Education, 3-6 Middle School Mathematics Middle School English Middle School Social Studies Reading, K-12 Gifted and Talented, K-12
Allison Jordan

After teaching Physical Education/Health at North Myrtle Beach Middle School and Outdoor Education at Coastal Carolina University, I moved to Rock Hill, SC in 1990. I taught English, social studies, and curriculum connections at Castle Heights Middle School. I have worked at Northwestern for over ten years working as the Academic Coach and teaching math (Algebra and Geometry).

I am originally from Charlotte, North Carolina, where I graduated from South Mecklenburg High School. My husband and six children have all graduated from Northwestern. Purple and gold run thick in my family! In my free time, I enjoy attending athletic events, traveling, and spending time with my family and dogs.

I am a lifelong learner, and I do my best to bring my love of learning to the classroom.