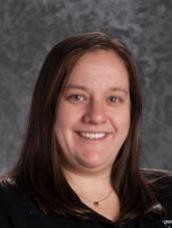 Phone:
Email:
Degrees and Certifications:
Mrs.

Samuelle Davis

I am Samuelle Meachem Davis and I have the pleasure of working with the Gifted and Talented students in grades 3 through 5.

I was born and raised in the small town of Moriah, in the Adirondack Mountains New York State. I attended Kindergarten through 12th grade at Moriah Central School- all in one building! My large family is very close and I value time back home with them.

I earned my Bachelor of Science in Education at Cornell University in the Finger Lakes Region of New York. When not studying, I spent my time with the Big Red Cheerleaders supporting Football and Basketball as well as starting a competition team for the first time in Cornell's history. Go Big Red! During my Senior year, I travelled to Atsugi, Japan to student teach on our military Naval base there. I also worked in local Ithaca City Schools. For my Master of Science in Elementary Education, I moved to Philadelphia, Pennsylvania to attend the University of Pennsylvania's Graduate School of Education. The urban focus of the program connected me to Philadelphia public schools, including a charter school in Center City and UPenn's laboratory school in West Philadelphia.

I officially joined the teaching profession in 2005 as a Kindergarten teacher with Charlotte Mecklenburg Schools. I met my teacher mentor that year and built a fabulous Professional Learning Community over the next several years with that team. It was as a Kindergarten teacher that I went through the National Board process and became a National Board Certified Teacher. After 6 years in Kindergarten, my principal tapped me to join a new 3rd grade team. Although I was quite intimidated by the "big kids," I was so pleasantly surprised at how much I enjoyed their wit and playfulness. I grew tremendously as a teacher that year.

I had met my husband through friends during my first year teaching Kindergarten. It was not until 7 years later that he asked me to marry him! It was at this time, 2012, that I followed my now fiancé to Conway, South Carolina where I joined Horry County Schools as a Gifted and Talented Teacher. The pull out program focused on reading and math in grades 3-5. I also worked with their after school remediation program.

My husband and I married my first year down at the beach. Our daughter was born two years later. We realized how much we missed being near family and, after three years, chose to return to the area in 2015. I was fortunate to join Rock Hill Schools that year and am so very excited to return to the faculty and families at India Hook this year.

If I can answer any questions for you, please feel free to contact me. I would be happy to share about our Gifted and Talented program.