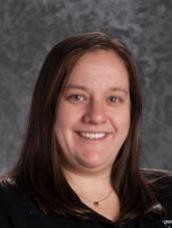 Phone:
Email:
Degrees and Certifications:
Mrs.

Samuelle Davis

I am Samuelle Meachem Davis and I have the pleasure of working with the Gifted and Talented Pirates in grades 3 through 5.

Mrs. Davis's Last 20 years:

2000: the year I graduated HS =) I am from a small, cozy town in the Adirondack Mountains.

2004: the year I earned my B.S. in Education from Cornell University.

2005: the year I earned my M.S. in Elementary Education from the University of Pennsylvania. I also started teaching Kindergarten in Charlotte-Mecklenburg Schools and met my future husband.

2009: the year I earned National Board Certification and adopted an English Springer Spaniel that we named Sydnee Jo.

2011: the year I moved up to 3rd grade in CMS. Jumping from Kindergarten to 3rd, I grew tremendously as a teacher that year!

2012: the year I moved to Horry County and started teaching gifted and talented for 3rd-5th graders.

2012: the year I married the love of my life.

2014: the year our daughter joined us.

2015: the year I joined Rock Hill Schools.

2017: the year I became an India Hook Pirate.

2019: the year I renewed National Board Certification.

2020: I just can't wait to see what this year brings!

If I can answer any questions for you, please feel free to contact me. I would be happy to share about our Gifted and Talented program.

.