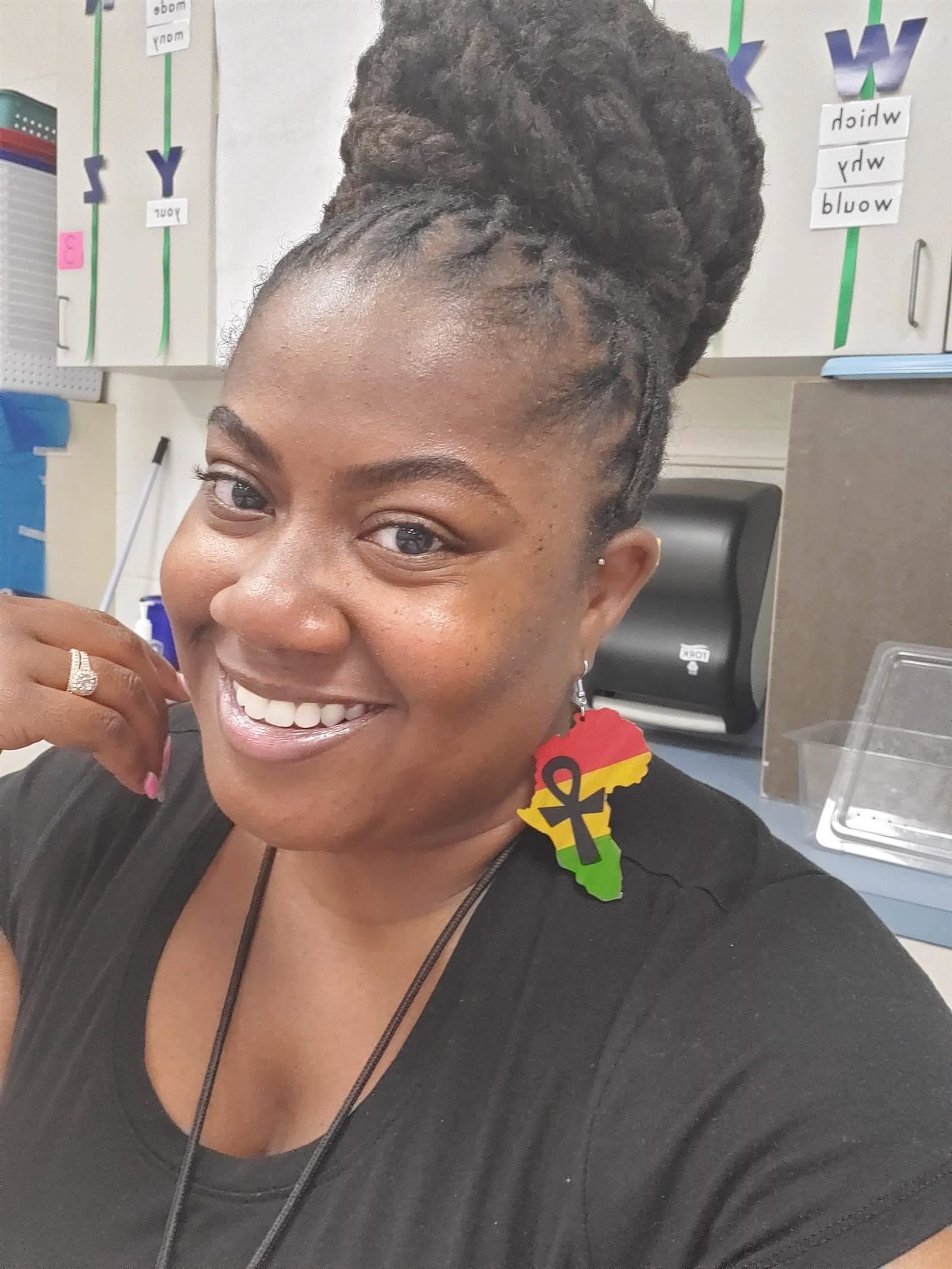 Phone:
Email:
Degrees and Certifications:
Mrs.

Nnaemeka Hardy-Holmes Wilson

Certifications/ Degrees:

⋅ B.A. in Modern Languages with a concentration in Spanish-Winthrop University

⋅ Post-Baccalaureate Certificate in Contemporary Mental Health Theory-Capella University

⋅ Master of Science in School Counseling-Capella University

Hey y'all! I'm Nnaemeka Hardy-Holmes Wilson (affectionately known as Mrs. H or Mrs. Hardy-Holmes Wilson…you choose!) and I am the 6th grade school counselor!

I love traveling, both domestically and internationally, often with my husband, Steve, who's an OTR truck driver, trying new restaurants (especially food trucks), and thrift shopping. I have worked in the district since 2013 as a substitute, in Exceptional Student Education in a UP1 classroom, in parent education at ParentSMART, and elementary school counseling at Finley Road. I am eager to take on this new role to see what's in store for our school, as well as the school counseling program!

My role as a school counselor is multifaceted, but one of my primary roles is to carry out the functions of a comprehensive school counseling program that caters to students' academic, career, and personal/social development through classroom counseling, short-term, individual counseling, and short-term, small-group counseling. To best serve our students, I will consult and collaborate with parents, teachers, and administration to coordinate efforts within their total environment. I will also consult and collaborate with community agencies to ensure that a team approach is developed and to provide a full range of available services to students and families that promote students' overall development.

Together, as a school and local community, we will see to students' needs being met in an environment that is nurturing and promotes mattering so that students will be able to make meaningful connections, both in and outside the classroom.

I believe that each student has their own definition of success, and it can be reached using their respective strengths. Students shall have access to any service provided by the school and the school counseling program regardless of students' abilities and/or developmental levels. I serve as an advocate for all students."