Return to Headlines
Rock Hill Schools Announces Administrative Changes
Rock Hill Schools Announces Administrative Changes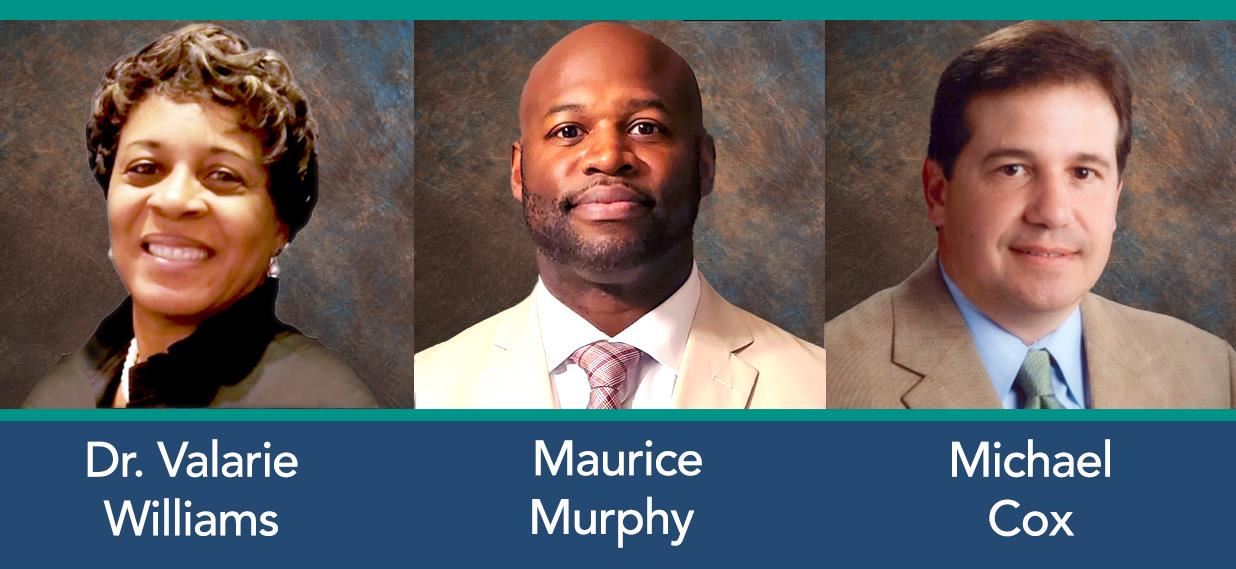 On Aug. 23, 2021, Rock Hill Schools' Board of Trustees approved the following administrative changes for the 2021-2022 school year as recommended by district leadership. The following individuals will begin their new duties in Rock Hill Schools starting early September.
Dr. Valarie Williams will join South Pointe High School as principal. She has worked as an educator then administrator for more than 17 years.
Dr. Williams will be transitioning to the Rock Hill Schools team after spending seven years as Assistant Superintendent of Curriculum and Instruction at Scotland County Schools in North Carolina. During her time as assistant superintendent, she was awarded millions of dollars in funding for the district through grants in addition to creating multiple new programs and initiatives for district-wide leadership.
She's also worked for Charlotte-Mecklenburg County Schools throughout her career.
She earned a doctorate in educational leadership from the University of North Carolina at Greensboro. She also holds a Master of Business Administration from East Carolina University and a Bachelor of Science degree from St. Augustine's College.
Maurice Murphy will join the Rock Hill Schools team as Executive Director of Facilities Services for the district.
He will oversee transportation, work control and the Director of Facilities. Mr. Murphy has been working as a Middle School Principal since 2017. He started his teaching career as a physical education teacher and coach in Conway, S.C. in 2004. Since then, he has spent years teaching and coaching before becoming assistant principal and then working his first principal job in 2014.
He earned his bachelor's degree in health, exercise and sports science from The Citadel, The Military College of South Carolina in 2001. He also holds a bachelor's degree in physical education from Coastal Carolina University and a Master's in Education Administration from Grand Canyon University.

Michael Cox, who has been working at Rock Hill Schools for 15 years, has been named Director of Facilities.
He will provide leadership with our trades teams and custodial and grounds teams. He will work to ensure our facilities are clean and in orderly condition.
Mr. Cox has managed more than 230 district team members as Director of Custodial Services and was integral in bringing both the custodial and grounds teams to become in-house operations. He has also been an instrumental part of creating a cleaning and disinfecting program over the last year to mitigate the spread of COVID 19 in our community.
We are excited to welcome these new team members to the Rock Hill School District.