Richmond Drive Elementary Birthday Book Club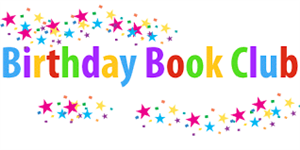 It has been so exciting ordering books for the Richmond Drive Library Media Center and watching the faces of the students as they discover new titles on the shelves. You can help our library collection grow as you celebrate your child's birthday!

1. Before your child's birthday, fill out the form let the library media specialist know that you are interested in having a book donated in honor of your child. Let us know if there is a specific type of book that you want donated. If not, the library media specialist will choose a book for the student.

2. Please send a check for $10.00 to assist with the cost of the book and the completed form to the library staff. The check should be made payable to Richmond Drive Elementary School.

3. A book plate will be placed in the book indicating that the book was donated in your child's name and in honor of his/her birthday. The date of the birthday will be included.

4. During the week of your child's birthday, the donation will be announced in our morning announcements and the birthday boy/girl will be the first to check out the book.

5. If your child has a summer birthday, please consider choosing a date during the school year to honor him/her. We don't want the birthdays of these students to be unrecognized.

Anyone can participate in this program: parents, grandparents, aunts, uncles, etc. Many have asked about donating a book to honor a special teacher or staff member. We will be glad to assist you. The teachers are always thrilled to have a book donated in their honor! We look forward to sharing the excitement of your child's birthday and other special events in this very special way. Your donation will be greatly appreciated and will be enjoyed by the students of Richmond Drive Elementary School for many, many years.
***********************************************************************

Birthday Book Club

Student's name:_____________________ Teacher ____________________

Birth date:__________________________________________________

Date on which he / she wishes to celebrate: ___________________________