Student Registration - Important Dates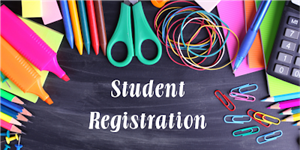 See the following information regarding the Rock Hill Schools registration process for the upcoming 2021-2022 school year.
The pre-Kindergarten application and registration window is open. New for this school year, parents may register for pre-kindergarten programs online through the Gateway system.
The online registration window is open for 2021-2022 school year for new students. Parents may register online through the Gateway system.
Registration for returning students will open during the summer.