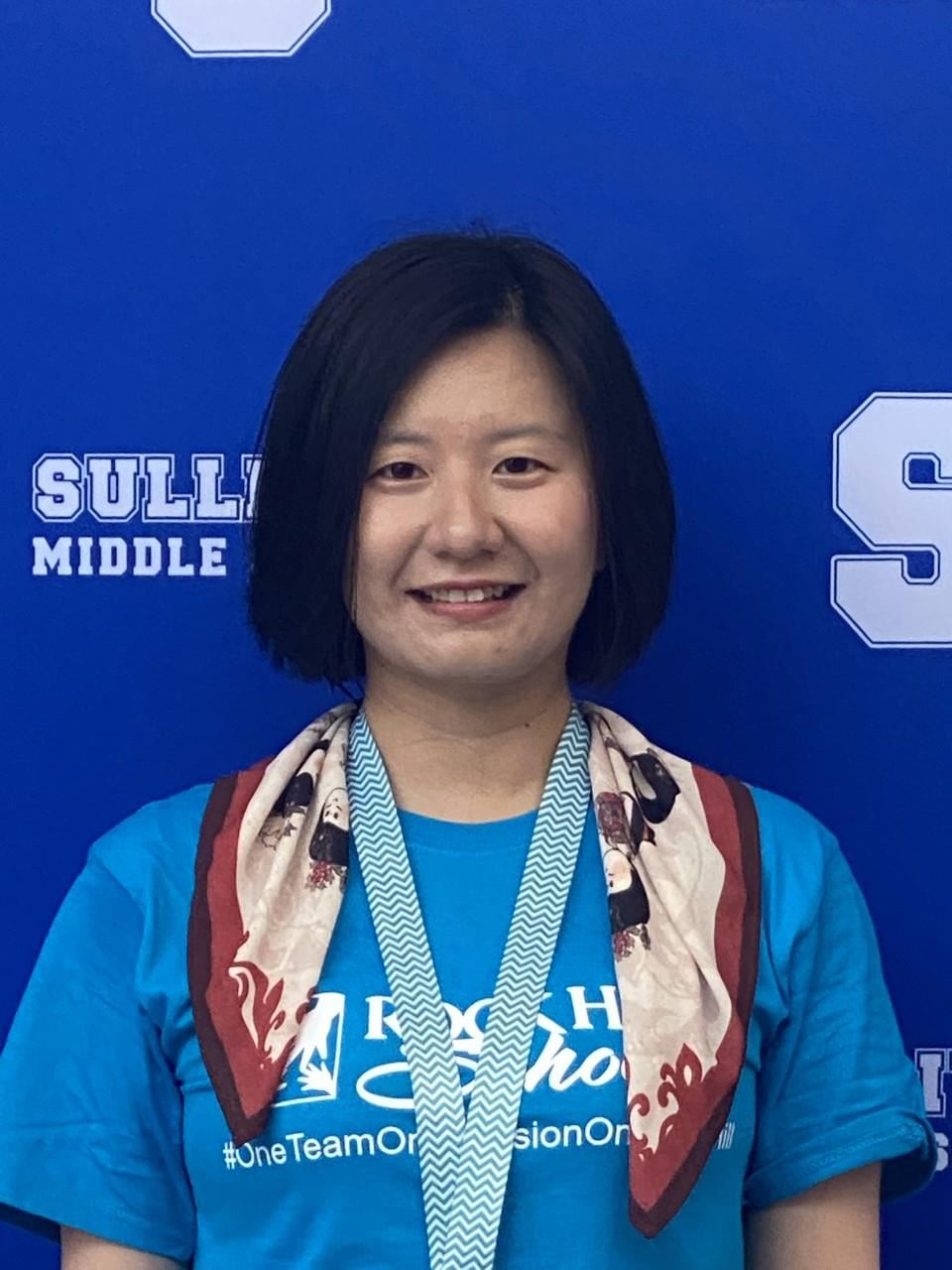 Phone:
Email:
Degrees and Certifications:
Bachelor's Degree in Arts, Xi'an International Studies University, In accordance with the Regulations of the People's Republic of China on Academic Degrees. The People's Republic of China Teacher's Qualification Certificate. According to the provisions of the Teachers Law of the People's Republic of China and Regulations on the Qualifications of teachers, it is verified that eligible to be a teacher and hereby conferred the Teacher's Qualification of Middle School. I also completed IB Leading the Learning online workshop this summer, but the certificate will be available sometime in September 2020. At the end of July, my cultural exchange program sponsor emailed me I am in the process of some South Carolina Teaching Certificate. Last school year in Florida: Exchange Teacher Certificate, by State of Florida Department of Education, Grades PK-12
Ms.

Yun Chen

How long have you been teaching?

What is your teacher mission statement?

My mission as a teacher is to help students looking at the bright side, learning how to learn, and inspiring students to love their subjects and apply them to their lives.

What are your goals as a teacher this year?

Maintaining a safe learning environment is our priority. Continue to nurture a blended learning environment by implementing strategies that enhance each student's academic growth and achievement. Share a loving and caring learning community.

What IB Trait do you feel you embody the most?

Caring, Open-Minded, and Inquirer. I am honored to be a part of Sullivan IB Middle School, where I motivate my students to run with the skill and knowledge acquired in school to make a better world.