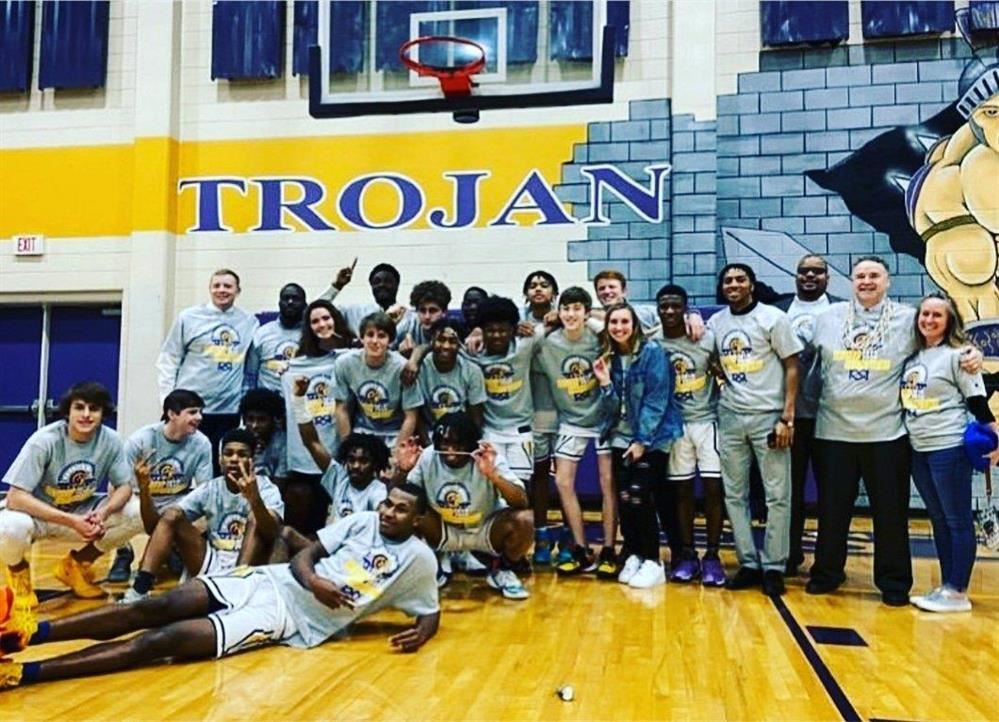 Congrats Varsity Boys' Basketball Team in going undefeated in the Region and winning a 1st seed in the playoffs! Not only are the boys two-time defending City Champions but they are ranked in the top ten statewide! Please come out and support them in the playoffs starting this Wednesday against Gaffney!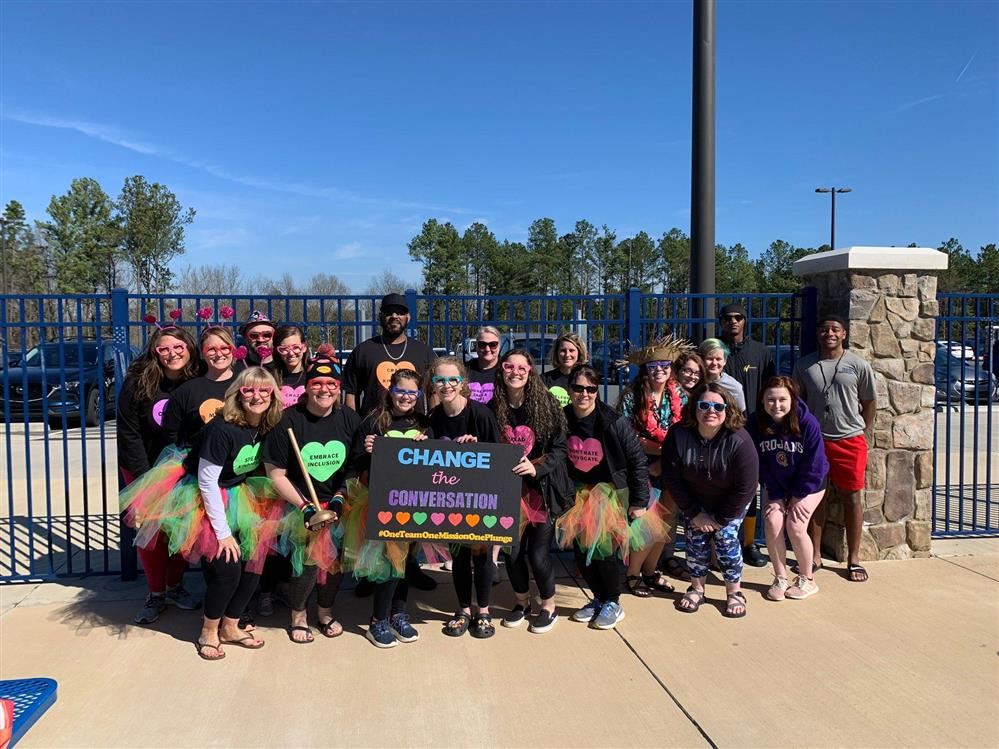 Our Junior Civitans took the polar plunge this week to raise funds for Special Olympics!

They dove into the cold waters at Lake Wylie YMCA for a special purpose!

Great job Trojans in being the change!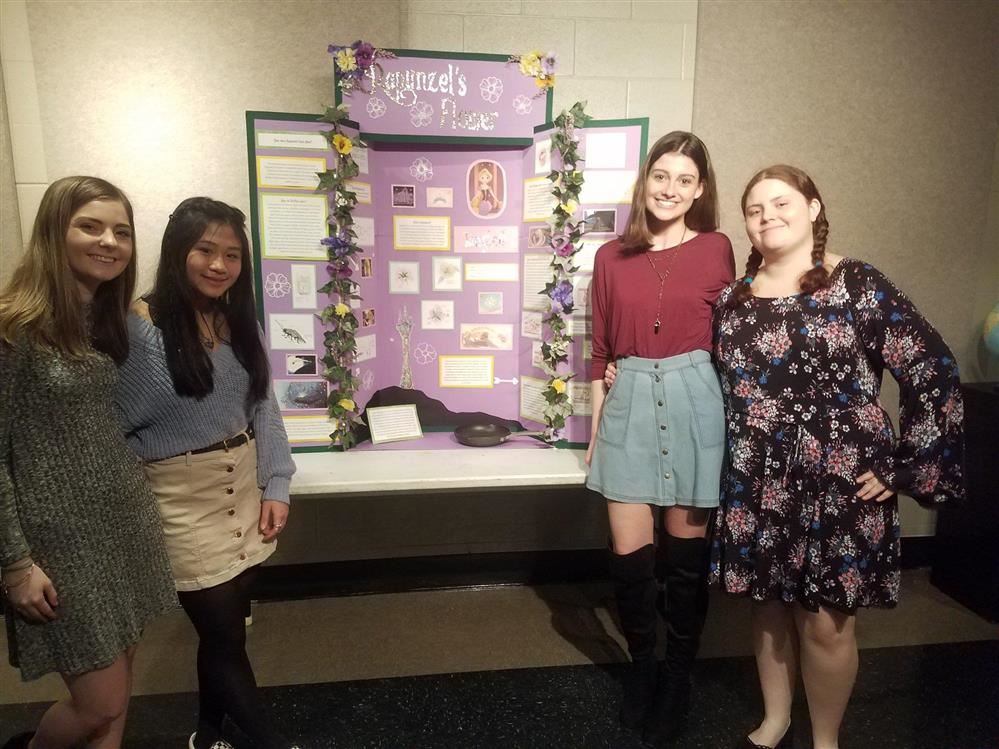 Trojan IB Students displayed their work last week in the auditorium lobby. The students used science to help explain the science fiction in popular movies. Our students did an excellent job providing detailed information in reference to the FACT vs. FICTION in movies.