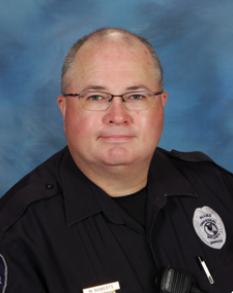 Phone:
Email:
Degrees and Certifications:
Officer Matt Roberts

Hello IDES families! I am School Security Officer (SSO) Matthew Roberts and I have been in law enforcement since 2003 in the field of corrections. I've been in security since 2016. I am a Volunteer Fire Fighter / First Responder with Antioch in Lancaster County since 2000. I have 3 young children ages: 7 (son), 6 (daughter), and 3 (son). I love the outdoors, hunting and fishing, and I have been an Eagle Scout since 1998. I am glad to be working here at Independence Elementary and with the Rock Hill School District. Please let me know if I can ever be of help.

School Security Officer (SSO's) are full-time, private, armed security officers who are assigned to work in Rock Hill Schools on the elementary campuses. SSO's are employed by and contracted through Allied Universal Security and have received specialized training to work in the school setting. The SSO's primary duties are to patrol the campus, provide a visible security presence, and to work closely with school staff and administration to provide a safe and secure environment for students, faculty, and staff. Through a contract with Allied Universal Security, there are currently eighteen SSO's assigned to Rock Hill Schools, as well as an on-site supervisor who oversees their operation and administration.