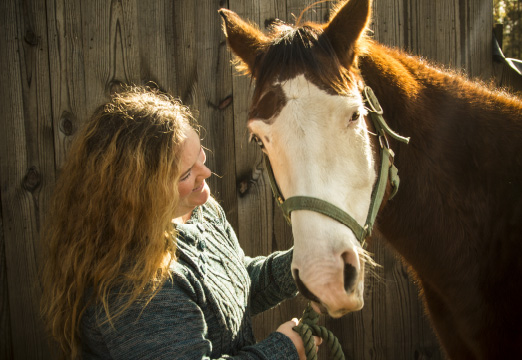 Phone: 803-981-1100
Email:
Degrees and Certifications:
Mrs.

Mindy B. Haney, MAT, ATC, LAT

I am in my 15th year of teaching, including 2 years of higher education, and 13 years of high school education. This is my 4th full year at ATC, teaching Veterinary Assisting. Most of my animal experience comes from child hood, while growing up on a farm, in a small farming community in Ohio. While growing up on a farm, I gained experience caring for multiple types of animals, large and small. I have owned horses for over 25 years, and have experience with most "farm animals". Growing up on a farm, warrants learning a lot about veterinary care. Farm animals are not often transported to veterinary clinics, meaning the care is performed by the owner on the farm, under the direction of the veterinarian. This is where I have gained most of my animal experience. I also grew up in a family that was involved in beginning some of the largest 4-H programs in Northeastern OH. Participating in 4-H was a necessity in my family. I participated in a multitude of projects, including dairy beef feeder, welding, and raising a seeing-eye dog to training age to assist the blind while in service. I have a true passion for animals. My medical training is mostly human, but I have a lot of on the farm animal care experience. I am also part of a English Setter Rescue. I volunteer for A Better English Setter Rescue as a foster parent, which means I keep rescued English setters in my home, rehabilitate them, and find them a adoptive family. I also help to pull dogs from local shelters in the NC/SC region, and transport those dogs to new foster families. I have a true passion for animals. I love every aspect of owning an animal. I am most compelled with training animals. I have experience training horses, dogs, and cows (for show purpose). Working with animals is an amazing experience. My animal family includes: 3 horses, Duke, Danny, and Lightning. Lightning is a miniature horse. 2 dogs, Sid and Bella. 2 Cats, Dot and Bandit. My husband and I enjoy trail riding our horses, and camping with our animal family.