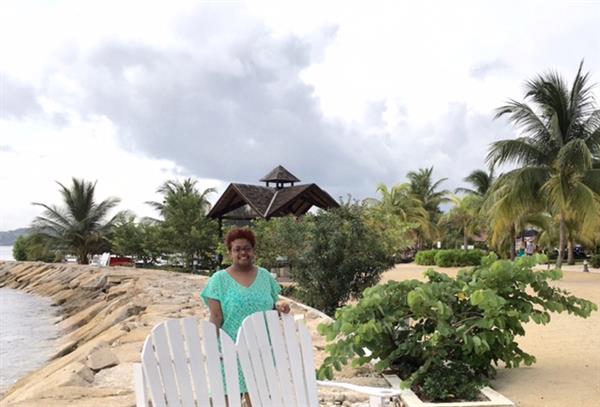 Phone:
Email:
Degrees and Certifications:
Ms.

Lonzette Gunter

Hello Pirates! My name is Lonzette Gunter and I currently teach 3rd grade. I began my academic journey by attending and graduating from Winthrop University with my bachelor's degree in Elementary Education. In 1997 I began my first 6 years soaking up the joy and excitement of teaching the wee ones of kindergarten in Gastonia and Charlotte, North Carolina. While teaching in Charlotte I was honored to be selected as Reid Park Elementary's Teacher of the Year.

A few years later I knew I was completely in love with being an educator and wanted to continue teaching while furthering my education. I returned to Winthrop and obtained my master's degree in reading. During this time, I made the move from Charlotte Mecklenburg Schools to Rock Hill District 3. The thrill of the first Back to School Pep Rally still gives me happy chills!

Rock Hill provided the opportunity to diversify my teaching experience. I have taught 1st, 3rd, and 4th grade students since joining the Rock Hill family. In 2007, I walked the grounds of India Hook Elementary in a hard hat as it was still being built. I selected my classroom without paint or a door. The joy of being involved in developing the Pirate culture has been an amazing journey.

During my time at IHES, I decided to embark on a new journey to learn more and grow as an educator. It was indeed a voyage filled with rough waves and moments where I wanted to turn back. I remembered Pirates don't quit, and I conquered the obstacles to become a National Board Certified teacher in 2011. I love what I do and I'm always looking for opportunities to learn, grow, and improve. My motivation and happiness comes from seeing the spark and excitement in the eyes of my many unique students. I love being there to watch them make new discoveries and sometimes write their own rules to learn in their own creative ways. Making learning fun and a life-long goal is my passion.

I enjoy attending church, spending time with my family, reading, shopping, and relaxing with hot tea and a great movie.