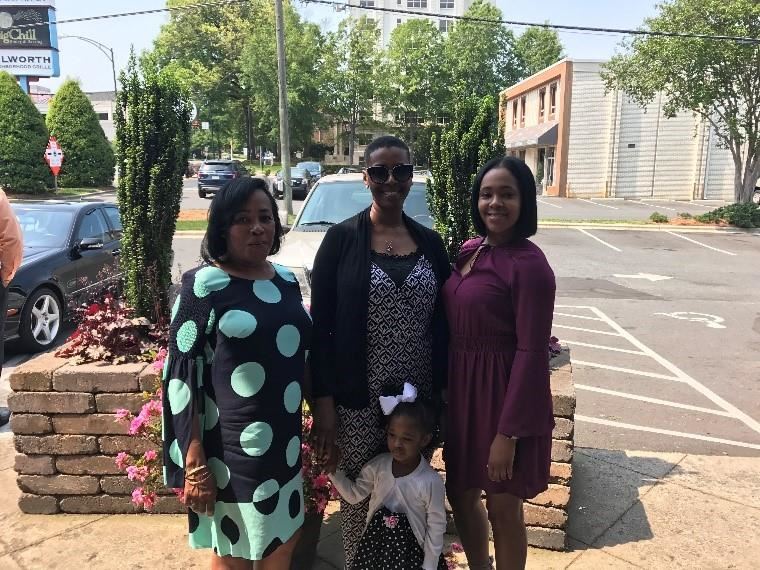 Phone:
Email:
Degrees and Certifications:
Winthrop-Bachelor of Science in Elementary Education & Masters in Reading
Ms.

Earlena Mackey

Hi my name is Earlena Mackey and I am a 5th grade teacher at York Road Elementary. I guess you can say I am the last of the Mohicans at York Road. I think I have been here longer than any other faculty member. I began my teaching career here at York Road in 1988 in second grade. I taught second grade for two years then moved to fourth grade. I really enjoyed working with older students. I stayed in fourth grade for over 15 years before I was moved back to second grade. I think the change was really needed. After being in second for a few more years, I reluctantly moved to fifth grade. I was not looking forward to the fifth grade curriculum. However, after being in 5th grade for the fifth year I can truly say I have come to love 5th grade. It's challenging but rewarding.

I was born and raised in Rock Hill and my blood runs purple! I will always be proud to say I am a TROJAN! I graduated from Northwestern High School in 1980. From there I attended University of NC at Chapel Hill. I returned to Rock Hill and enrolled in Winthrop College where I received my Bachelor of Science degree in Elementary Education and my Masters in Reading.

I have successfully raised two beautiful daughters, Courtney and Brandi. Courtney followed in my footsteps and also graduated from Winthrop University in Speech Pathology. She went on to graduate school at Western Carolina where she received her Masters in Speech. She is now a speech therapist in the local area. She and her husband Kenzie Green, have made me a proud grandmother of three lovely grands: Blake – 7 years old, Kennadi – 3 years old, and Chandler 2 years old. My other daughter Brandi graduated from North Carolina A&T in Greensboro, NC with a Bachelor of Science in Biology. She currently is in Carolina Medical's Nursing program and works part time for Carolina Medical. She also will soon be a mom!

With such strong family ties and a legacy of teachers in my family, my grandfather, mother, and aunts, education is very important to me. Getting an education has always been instilled in me and now I have the opportunity to share the love of learning with the kids I teach.